What Type of Wellness Program is Best for My Company?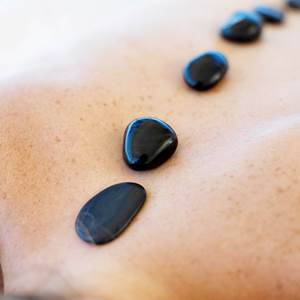 Here at Horizon Wellness Group, we don't only focus on Health & Wellness Fairs, but have many more options to choose from. We like to customize your space, budget, and vendors to best fit the needs of your company. We always welcome any ideas or suggestions that your company may have for any type of health fair. We will work with you to create the perfect event from your ideas. Horizon Wellness Group has plenty of options and add-ons for you to choose from, so you will never be disappointed with your event.
Aside from the basic employee health fair, we can also conduct a simple "Spa Day" where we have hot stone hand massage, chair massage, reflexology, and mini facials. Spa Day has been received well by companies who work long and hard hours. Employees feel as though they are getting a nice break in their busy day.
Some companies enjoyed our "Nutrition Lunch & Learn" series. A Nutritionist comes into the office during employee lunch breaks, and holds a talk about healthy eating on the go, super healing foods, and holiday survival. The session consists of 30 minutes of learning and 30 minutes of Q & A. You are encouraged to bring your lunch with you and sometimes lunch is provided. The lunch and learns do not have to be nutrition focused. We have hosted Lunch & Learns with various topics that included; Sleep Health, Stress Reduction and Money Management Skills.
Some of our wellness services also include "Foot & Ankle Screenings" where a Podiatrist comes to the office and conducts a 10 minute in-depth foot and ankle screening followed by a 10 minute reflexology session. The same goes for a Chiropractor who comes in and conducts a 10 minute back and neck screening followed by a 10 minute back massage. These sessions are beneficial so you can pin point issues you may be having and learn how to correct them whether it be by home remedies or making an appointment with the proper doctor.
Some mini sessions we offer include; Chair Yoga, Stretch Band Demos, Mediation Sessions and Healthy Cooking Demos. Chair Yoga teaches employees how to do basic yoga poses in your chair when you need a good 5 min breather. Stretch band demos teach good stretching techniques. The Mediation Session teaches relaxing and calming breathing exercises. The cooking demos show you how to make basic healthy recipes, and provides you with samples of what was made along with the recipe.
A lot of companies like to plan their wellness year out ahead of time and do something fun once a month or every other month. This keeps the employees engaged, healthy and happy- which at the end of the day makes you look good! Contact us and see which program fits your company best!