What Type of Vendors Usually Attend Health Fairs?
When we start the process of setting up a health fair for a client we ask them if they have any special requests such as a certain vendor they really want to attend, or don't want attending. I will dive into the three types of vendors that attend health fairs. The first part of this article will outline the doctors we invite, the second part is a list of the standard vendors we invite, and the third part is a list of unique vendors we have used in the past. In general we have a list of people we always invite to each event and based on how much room the company has to ensure they can all fit. We are always open to new vendors or suggestions. This list is designed to help you decide what vendors you want at your health fair.
Doctors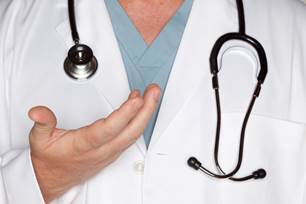 Chiropractic group- The chiropractor attends with their assistant to perform neck and back screenings, while the assistant is there to make appointments right on the spot. They raffle off either a 30 minute massage in the office or a back support pillow. Some of our chiropractic groups bring a chair massage professional with them to give away free 10 minute massages!
Podiatry Group- The podiatry group will often bring a podiatrist and office manager. They perform ankle and foot screenings and answer basic related questions. The office manager will make appointments as well. They raffle off custom made Orthotics and will waive any co-pay when you make an appointment.
Dental Group- The dental group attends with their hygienist. The hygienist will take appointments and answer questions about insurance or any teeth issues the employee may have. The dental group always gives out a bag with a free toothbrush and some floss. They raffle off an electric toothbrush or a teeth whitening kit.
Physical Therapy Group- The physical therapist attends the health fair, along with an assistant. The PT performs basic screenings, and the assistant will make appointments for you. They raffle off a 30 minute chair massage as well.
Dermatology Group- The dermatology group will share skin advice and help with any questions you may have regarding skin issues. They give away a basket filled with various skin care items.
Acupuncture Group- The acupuncture will attend with an office assistant and sometimes with the doctor. They have you fill out a form and do a quick evaluation and answer any acupuncture related questions you may have. You can also make appointments the same day as well. They raffle off a free 30 min lamp treatment.
Standard Vendors
Chair Massage or Hot Stone Massage- The chair massage/Hot stone hand massage will perform 10 min massages for the wellness fair. They bring nice relaxing music and some aromatherapy. This is a great way to unwind and take some time out of your day to relax. There is always a signup sheet that fills up fast!
Holistic Health/Nutrition/Healthy Eating Nutritionist- A certified nutritionist attends the health fair and is usually a hit because everyone is looking for ways to get healthy and feel good. The raffle prize is free 50 minute phone consultation.
 Meditation/Reiki- Reiki is energy healing and helps with the reduction of stress. Meditation also fits in this category and is a very relaxing technique. The raffle prize is a free 30 minute session.
Fitness- Gym memberships are vital in order to keep healthy and maintain your goal weight. We have different gyms attend the health fairs depending on the location. Gyms usually give away free passes and will test your BMI for you. Their raffle prize is a free month membership.
Life Coach/Family Coach- Sometimes we need a little guidance in our lives and a life/family coach can direct us in the right direction! Life/family coaches are great motivators and can help pick us up when we feel we are in a rut! Raffle Prize is a free coaching session.
Essential Oils- Oils with soothing smells do more than just make you smell nice. Many of them help with medical conditions. Peppermint is good for healing headaches and lavender helps you sleep. The raffle prize is a sample set of oils or a gift card to buy some oils.
Unique Vendors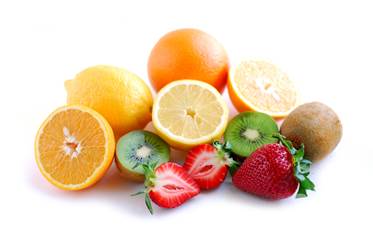 Gardein Products- Gardein is vegetarian based foods that are pretty delicious.  They cook the gardein products during the health fair and give away samples. You can buy these products in your local super market. The raffle prize is a bag of Gardein Product!
Pet Health & Training- Our little 4 legged friends need wellness too! Pet health and training has a certified pet trainer come in and talk about potty training to obedience training, along with pet wellness. Depending on the location and building rules, the pet trainer will bring a dog in to show off some tricks! Raffle Prize is a % off services.
Crohns/Ulcerative Colitis Education- Education for crohns/ulcerative colitis is provided, including the medications to take if you have them and preventative care. There is no raffle prize.
Legal Shield- A representative from Legal Shield attends to tell employees or individuals about legal advice for their future planning and financing. Raffle Prize is a Paper Shredder!
511 NY Ride Share- 511 NY Ride Share is a free service of the NYS Dept. of Transportation to assist in carpooling, help with mass transit, ways to make your commute easier, traffic conditions, and much more! Raffle prize is a $10 Metro Card.
Fit Tours- Fit tours is a group fitness class that takes place at different locations around NYC. These group tours make working out fun and it changes the pace up a bit from heading over your regular gym. Raffle prize is 4 free classes.
Sportsetter- Sportsetter is a new fitness technique that allows you to match your favorite activities to your location and time preferences, along with how much you want to spend, and the level of which you workout by matching it to the activities that fits you best! Raffle prize is 3 free months with the program.
If there is a particular vendor or type of vendor you want to attend we will do our best to have them at your event. Please inquire within and let us know what you are thinking and we can do all the research for you to create your perfect wellness fair!
Design Your Own Health Fair Now!