Nutrition Lunch and Learn Series # 1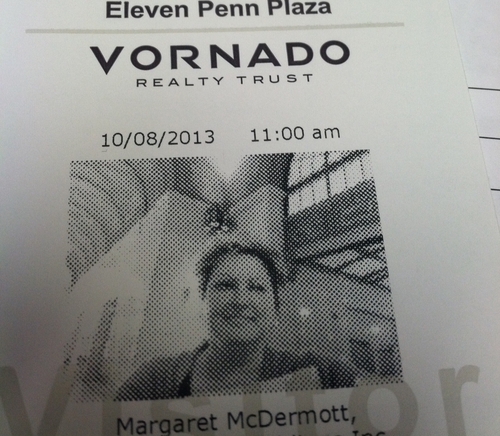 I'm sitting in the audience in the center of the room, listening to the pre-wellness talk chatter. Employee's are talking about kale and seaweed- "I buy the wasabi flavor at Trader Joe's, it's only 80 calories". So many people today know about these (formally exotic) super foods. I ask the three employee's sharing my table why they signed up for "Healthy Snack Make Over" Lunch and Learn?
One wants to influence her children ages 11 and 17.
One is just confused by all the choices and is looking for clarification.
One is a dedicated vegan and could use some new healthy eating ideas.
There are 40 participants in the showroom of my client, a corporate headquarters of a national retailer. There was also a 25 person wait list. The Director of Compensation/Benefits/Compliance announces that this is the first in a series of 9 talks that will be taking place as part of their commitment to employee health and wellness. 3 Nutrition, 3 Fitness and 3 Talks on Mind/Body Health.
Abra Pappa, founder of Nutritious America, is the speaker for today's talk and she is about to break out the magic that happens when 40 savvy, interested, engaged New Yorker's are about to actually learn something new and valuable.
It felt like- they were just ready.
Each person had a chance to sample kale chips, seaweed snacks, and chia pudding.
Then, Abra asked and answered the following questions:
What are your habits around snacking and can you push yourself to dig a little deeper to see when and why of snacking?
Where does your food come from?
What would  the group think if she admitted she secretly calls this talk "snack rehab"? (lol)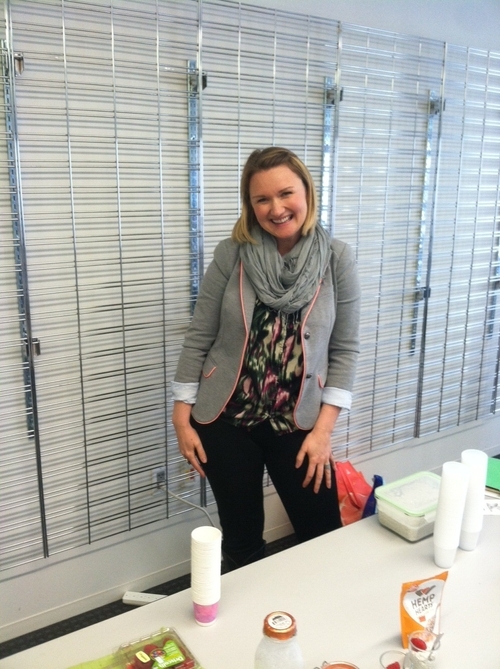 Ask yourself the 3:00pm question:
Am I really hungry?
Do I really just need a break?
Abra easily engaged the audience to challenge themselves to a new way of thinking about what they are eating and why, with the added
eye opener -what is this food's nutritional value? It might seem Un-American to even ask about the nutritional value in this great nation, proudly displaying isle after isle of snack foods- but she was able to shed a bright light on mindless consumption and reveled in giving nutritional power back to the people! 🙂
Revolutionary. Yes.
Are your employees ready for the most useful, modern adaptation of how to be healthy? Yes.
Are you ready to participate in a wellness trend that can actually impact people's lives? You know where to find me!