Wellness Fairs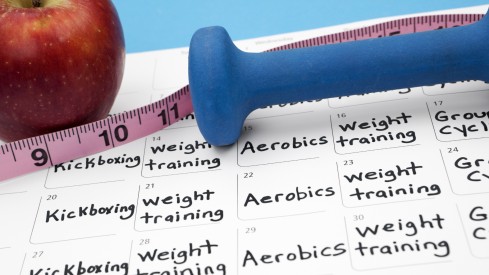 Horizon Wellness Group educates employees on healthy lifestyle choices.
Bring health education, screenings, local doctors and knowledgeable health experts to your employees. Offer an in-house opportunity for your employees to create their own, individualized wellness team. Create an environment that supports being healthy and embraces preventative health.
Wellness Fairs- 2 hours, usually from 12:00pm-2:00pm
Includes 7-12 health related vendors, the core of which are medical doctors that adhere to your employee's insurance plans. Also, lifestyle vendors that offer quality of life options. (See list below)
Health related raffle prizes, give-aways, signs, table covers, branded promotional materials, and educational materials are provided. An event coordinator will be on-site to greet the wellness professionals, show them where to set up, and to make sure everything is organized and runs smoothly.
Wellness Fair Possible Participants:
Dental Screening- Education on oral health
Foot & Ankle Screening- Eliminate foot pain
Physical Pain Evaluation– Musculoskeletal Health – Prevention of sports injury
Back & Neck Screening- Postural and spinal health
Dermatology- Get your questions answered
Allergist- Stop suffering!
Acupuncture- Amazing and natural
Organic Skin Care- Look your best
Blood Pressure Testing- Know your number
Massage Therapy- Back and neck heaven
Spa Services- Direct to you
Nutrition- Food as medicine
Yoga- At your desk tips
Stress Reduction- Restore balance
Holistic Health- Whole body approach
Reiki- Natural relaxation
Hot Stone Massage- More heaven
Life Coach- Get organized and accountable
Fitness- Get connected to your dream work out
Essential Oils- Ancient philosophy on health
Hypnosis- Smoking cessation
Meditation- Reframe for happiness
Weight Loss- Lose 2 lbs next week!
Healthy Cooking- Menu for healthy lunches
Men & Women's Health- At what age to get what screening?
Give Away Choices & Promotions:
Pedometers & Advice on the Walk America Program
Salad Shaker & Health Eating Tips
BMI Tape Measure & Metabolic Health & Prevention Information
Water Bottles and Hydration Tips
Jump Ropes & Fitness Tips
What else can we have at our employee wellness fair?
Signup sheets to gage interest in future Lunch & Learns, Workshops and further education.
Cholesterol, Glucose, Blood Pressure, BMI, Weight and Waist Measure and Healthy Weight and Metabolic Health Education.
Mini demo's or education intensives throughout the day. (Heart Health,
Stress Reduction, Fitness, Nutrition)
Education specific to your insurance claims data.
Skin cancer screenings
Organic snacks
Healthy Lunch
Balloons
Additional prizes and incentives
HRA participation campaign
Weight loss kick- off event
Healthy Cooking Demo
Additional Massage, Reflexology, Hot Stone or Shiatsu
Flu Shots
Other fun stuff that can be developed just for you!
How much does it cost?
Wellness Fair: $1500-$3000
Biometric Screenings- $20 per person – $350 set up fee (includes one nurse for two hours) additional nursing staff $75 per hour (some states require a four hour minimum)
Mini-demo's $250
Skin Cancer Screening $600
Organic snacks/Healthy Lunch/Balloons-At cost
Healthy Cooking Demo-$350-$500
Additional Massage, Reflexology, Hot Stone or Shiatsu- $75 per hour per therapist
Flu Shots- $25 per person-$350 set up fee (includes one nurse for two hours) additional nursing staff $75 per hour (some states require a four hour minimum)
Timeline:
Pick your date and time for your event.
Discuss space/location options and secure the room.
Provide HWG with a summary of employee benefits so we can invite the appropriate doctors to your event.
Choose a theme and a give-away.
Choose the providers and groups that you would like to see at your event.
Provide HWG with any internal vendors that you would like to invite such as health clubs, yoga at work, health carriers.
HWG can provide a save the date promo.
Within two weeks HWG can provide you with a promotional memo listing actual participants.
One week before, you will receive a security list and a prize winner's memo.
Day of, our coordinator will be there one hour prior to set up the event, greet the participants, bringing table cloths, signs, raffle prizes and give-aways.