Our
Amazing

Team

H

orizon Wellness Group works directly with corporations to facilitate, organize and run onsite employee wellness fairs and wellness-related events.
We are…
Very Professional
Hard Working
Punctual
Polite & Friendly
Intellectual Minds
Efficiently Equipped
Wellness
Pros

!

Do you need a highly skilled wellness team to conduct wellness fairs and health education?

Contact Us Now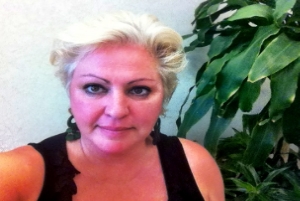 Executive Director and Founder
Margaret McDermott
Margaret McDermott is the Executive Director and Founder of Horizon Wellness Group.

I have been developing custom wellness programs for corporations for over twelve years. my goal is to be a supportive element in helping companies create a culture of wellness for their employees.

My favorite thing about the wellness business is that our product is actually our wellness people. We represent doctors, holistic and lifestyle vendors that are committed to what they do, - keeping people healthy! Also, connecting companies with the right wellness vendor is a very rewarding process.

I am interested in individual transformation, art, photography and in new ideas and businesses that relate to positive change.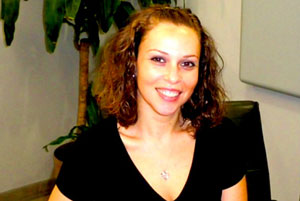 Wellness Manager
Tara Rosa
Tara Rosa is the Wellness Manager in charge of scheduling and flu programs.

I have been working for Horizon for over 12 years. I am in charge of scheduling NYC events and handling the flu programs every year. I do anything and everything as it relates to making each wellness event the best it can be. When things happen, I am behind the scenes, making sure it goes smoothly!

My favorite thing about working with Horizon Wellness Group is being a connector for businesses and vendors in order to find the best fit for each one.

When I am not at work, I am busy taking care of my husband and daughters. I enjoy spending time with my family and staying on the move!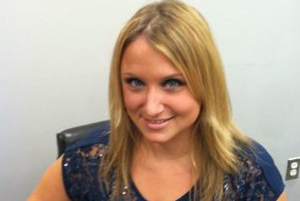 National Event Coordinator
Dana Ranze
Dana Ranze is a National Event Coordinator at Horizon Wellness Group.

I have a degree in Health Care Administration and a Sociology Degree and has had a life long interest in health and fitness.

My favorite thing about the wellness business is that it is always something new happening. Also, meeting the challenges of custom wellness programming.

My interests include my French Bulldog; Bentley, scrap booking, sports, and cooking.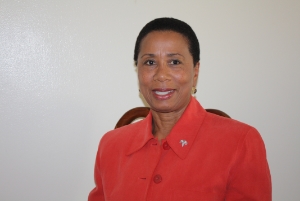 Nurse Educator
Carol Nelson
Carol Nelson is a Nurse Educator with the Horizon Wellness Group and has been part of their Wellness Team for the past four years.

She graduated magna cum laude with a Bachelor of Science in Nursing from Adelphi University in 2009, in preparation for a second career, and is a Registered Professional Nurse and a certified Complementary and Alternative Medicine (CAM) practitioner.

Prior to nursing, she had an extensive career as a human resources executive with a major financial services company.

"What attracted me to this specialty of healthcare is the opportunity to educate individuals about the importance of preventive care -- physical, mental and spiritual -- in maintaining wellness. Helping clients in developing plans and personal objectives for achieving their health goals, and responding to their needs for healthcare information and guidance is extremely rewarding."

Carol is a Reiki Master and provides counsel and guidance to the youth in her extended family.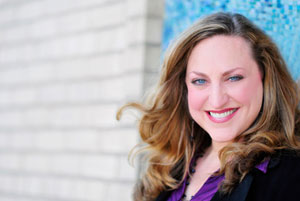 Account Manager
Ellen Bullinger
Ellen Bullinger - Account Manager

My goal at HWG, as it is with everything I do, is to make a difference. Our events educate and inspire people to take better care of their health, which leads to a better quality of life.

My favorite thing about working in this business is the wonderful people and the fabulous doctors and holistic practitioners with whom I work. I enjoy helping our experts expand their healing work into the community. I also enjoy constantly gaining new insights into wellness modalities such as feng shui and holistic nutrition.

I am a professional actor, jazz/pop vocalist and recording artist, and hold a degree in Opera. I am also the Co-Director of a Homeless Shelter in New York City.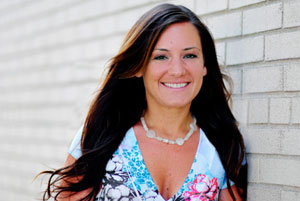 Event Coordinator
Dayna Douglas
Dayna Douglas is an Event Coordinator for Horizon Wellness Group.

I organize the Long Island events and out of state event for Horizon Wellness Group. I have been working for Horizon for six years.

My favorite thing about working for HWG is that I get to meet so many good people and see all different work environments.I love that everyone in the business is very health conscious and open to all different paths to wellness. Inclusive of traditional medicine and alternative medicine.

My hobbies include hanging out with my family and trying to keep them as active as they can be! When I do get some down time, I love to do crafts of all kinds!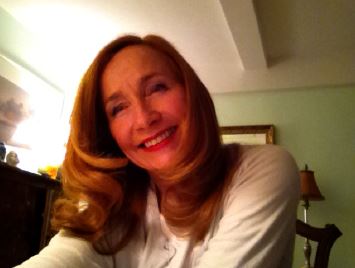 Senior Events Manager
Linda Ellen
Linda Ellen is a senior events manager responsible for making the magic happen, although sometimes the magic takes on a life of its own......

Her background in Design, BTB Feng Shui, Reiki and Pilates is a unique combination. This diverse background enables her to create health fairs with our practitioners that best meet the needs of our clients.

Linda Ellen likes knowing that I might be helping others find a different and perhaps better solution to their health needs. I like that I am part of a fabulous team that's totally invested in bringing the best possible service to the clients.

When she is not researching new/old healing modalities my interest are sculpting, painting, hiking and enjoying my family and friends.